Samurai Sword Museum

Repose and Motion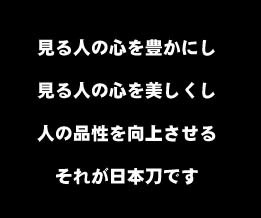 ---

Visitor's minds will be expanded, their hearts made pure, and their personality will improve through experiencing the sword collection.

One display are memorial swords ( including one that is especially long and thick ) made by Yanagita sensei which were exhibited at the Tochigi and Ibaraki Hakurankai ( Prefectural exp. ). Other antique samurei items such as armor, tsuba ( a sword guard ), a kago ( palanquin ), hinawajyu ( antique guns ), and a meteor complete the exhibit.





During festival days like the Fuigo Matsuri ( Bellows festival a traditional sword festival ), and New Year's, there will be iai ( sword drawing ), tameshigiri ( sword testing ), and demonstrations of swordmaking.
Access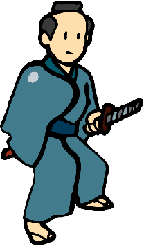 On the MooKa train ( which runs from Shimodate to Motegi ) , the museum can be reached from Kugeta station. From the station, turn left on Route 294 ( the first street you come to as you leave the station ). At the second light, turn left. You will cross a bridge about a kilo later and can see the museum on the right side of the street. If you get lost, you can ask at any of the many businesses in the area or at the train station.
---